Lorne,
There are several brass polishes that you can purchase from janitorial supply. They are usually a paste and will take a lot of rubbing and polishing but this should solve your problem.
When working around brass make sure your technician are masking and protecting those areas. If your using a polishing powder keep in mind that the powders contain acid and if you get close to the brass you could damage it.
John E. Freitag
President/Director
The Stone and Tile School
Office 407-567-7652
Cell 407-615-0134
jfreitag@thestoneandtileschool.com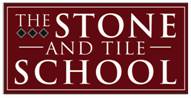 From: lorne@fabracleenstoneandtilecare.com [mailto:lorne@fabracleenstoneandtilecare.com]
Sent: Thursday, June 25, 2009 8:14 AM
To: Restoration and Maintenance
Subject: [sccpartners] Polishing brass
We recently did work in a lobby and, although I don't think we did it, they are claiming that we tarnished the brass doors and frames. It is a good account so we are just going to take care of it ourselves. I haven't done this before and was wondering if someone knows the steps, the products, and where I could get the products. I'm in a real bind and they obviously want this done asap so I would appreciate any advise and info I could get. Thanks.

Lorne Greenberg
Fabra Cleen
Sent from my Verizon Wireless BlackBerry
---
From: Georgia Rivera
Date: Thu, 25 Jun 2009 07:37:16 -0400
To: Restoration and Maintenance<sccpartners@stoneandtilepros.com>
Subject: RE: [sccpartners] Bruised stone
I was wondering when reading this posting...is there a product (similar to a color enhancer, which I know wouldn't work too well in this case) that would apply a stain to the area? If the restorer could use a honing pad to open the pores and then apply a stain of some sort and then polish? I haven't seen anything like this but thought it would be nice. I know they make similar products for wood to help reduce the appearance of scratches and some wear.
On Wed, Jun 24, 2009 at 10:43 PM, Dr Fred <fhueston@stoneandtilepros.com> wrote:
you are correct. these are called stun marks and they are too deep to grind out.
On Wed, Jun 24, 2009 at 7:13 PM, <lorne@fabracleenstoneandtilecare.com> wrote:
I am in the middle of restoring a carrera floor. Open spaces but they had several pieces of very heavy coffee tables and stools that were metal bottoms. I was able to get the scratches out but the 'bruising' is still there. As far as I know nothing could be done about that, but I figured I would ask just in case. So does anyone know of a way to cover up the marks.

Lorne Greenberg
Fabra Cleen
Sent from my Verizon Wireless BlackBerry

-----Original Message-----
From: bkornet@fabracleen.com

Date: Wed, 24 Jun 2009 15:32:56
To: Restoration and Maintenance<sccpartners@stoneandtilepros.com>
Subject: RE: [sccpartners] Wisonsin Contacts?


Try Dane's phone number if the e-mail doesn't work 715-341-9058

Brian
Brian Kornet
Fabra Cleen
fabracleenstoneandtilecare.com
fabracleen.com

-----Original Message-----
From: "John Freitag" <jfreitag@thestoneandtileschool.com>

Date: Wed, 24 Jun 2009 10:52:58
To: Restoration and Maintenance<sccpartners@stoneandtilepros.com>
Subject: RE: [sccpartners] Wisonsin Contacts?


I currently have no contacts in the Wisconsin and haven't had any students from this area


John E. Freitag
President/Director
The Stone and Tile School
Office 407-567-7652
Cell 407-615-0134
jfreitag@thestoneandtileschool.com



www.thestoneandtileschool.com



-----Original Message-----
From: George Barnett [mailto:ggservices@charter.net]
Sent: Tuesday, June 23, 2009 7:31 PM
To: Restoration and Maintenance
Subject: [sccpartners] Wisonsin Contacts?


This request came in today. Any contacts in Wisconsin?

Name: N J Harnisch

Phone: 175-505-7808

Phone-evening: 715-643-5800

Email: harngn@centurytel.net

Project-Type: Stone

Project-Description: I have 64 square feet of sand/lime stone interior wall that has been paint splattered and is very dirty. I know you are probably not in my area, but I am having trouble finding a price. Can you help

-- Thank you

--
Cleaning Superhero
alter ego:
George Barnett
G & G Services, LLC
205-856-1720
205-919-8244
www.CleaningSuperhero.com
Member of BNI Trussville

--
Powered by http://DiscussThis.com
Visit list archives, subscribe, unsubscribe or change your subscription preferences:
http://www.discussthis.com/members/sccpartners@stoneandtilepros.com
Start a new conversation (thread): sccpartners@stoneandtilepros.com






--
Powered by http://DiscussThis.com
Visit list archives, subscribe, unsubscribe or change your subscription preferences:
http://www.discussthis.com/members/sccpartners@stoneandtilepros.com
Start a new conversation (thread): sccpartners@stoneandtilepros.com




--
Powered by http://DiscussThis.com
Visit list archives, subscribe, unsubscribe or change your subscription preferences:
http://www.discussthis.com/members/sccpartners@stoneandtilepros.com
Start a new conversation (thread): sccpartners@stoneandtilepros.com


--
Powered by http://DiscussThis.com
Visit list archives, subscribe, unsubscribe or change your subscription preferences:
http://www.discussthis.com/members/sccpartners@stoneandtilepros.com
Start a new conversation (thread): sccpartners@stoneandtilepros.com
--
Frederick M. Hueston PhD
www.stoneforensics.com
www.stoneandtilepros.com
My New Radio Show www.thestoneandtileshow.com
Become a Stone and Tile Inspector..sign up for our next class in October 2009 (only one class per year is offered) www.thestoneandtileschool.com
---
---
Powered by http://DiscussThis.com
Visit list archives, subscribe, unsubscribe or change your subscription preferences
Start a new conversation (thread)
---
Powered by http://DiscussThis.com
Visit list archives, subscribe, unsubscribe or change your subscription preferences
Start a new conversation (thread)