Scott,
I have restored corian before using diamond before, don't go too low with your grits usually 400, 800 will repair the damage, if it has a high gloss finish go higher, 3m rubbing compound ( 1500 1800 grit liquid works well) with a buffing wheel. This can be purchased at your local Car paint and body shop store.
If you need more assistance let me know
John E. Freitag
President/Director
The Stone and Tile School
Office 407-567-7652
Cell 407-615-0134
jfreitag@thestoneandtileschool.com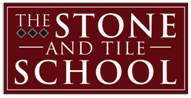 From: Polishedrock210@aol.com [mailto:Polishedrock210@aol.com]
Sent: Wednesday, July 01, 2009 9:25 AM
To: Restoration and Maintenance
Subject: [sccpartners] removing scratches from corian
I just bid a mid sized travertine restoration where the customer has a mud room counter and cast in basin she uses to wash the dog,it is made from the newer upgrade material from corian,made by Dupont cant remember the name,Can I remove scratches and refinish with resin diamond pads??? the material was very expensive however its still plastic.Anyone ever try this??? seems like 400-800-1800 should do it
Thanks in advance for any advice "Big Blessings" Scott Wilson/ Wilson Stonework's Inc
---
It's raining cats and dogs -- Come to PawNation, a place where pets rule!
---
Powered by http://DiscussThis.com
Visit list archives, subscribe, unsubscribe or change your subscription preferences
Start a new conversation (thread)