Zev,
Fred recommendation will work well, if that does, not work I have used a crystallizer with Steel wool to polish out these areas, try the acetone method first, if that does not work then they polishing it out.
I use to do warranty work for DuPont . sometime when you see these dull spots it called pooling and is a residue from the materials not flowing properly.
Please not that quartz will not etch, it will burn, it can stain, but will not etch. Keep in mind the engineered stones are basically made up quartz crystals and a resin. Be careful if you need to use diamonds, I highly recommend the diamond from Alpha for engineered stone.
We will be offering a class on repairing engineer stone in the future.
HOW MANY WOULD BE INTERESRTED IN THIS CLASS PLEASE ADVISE, SO WE CAN SCHEDULE ACCORDINGLY
John E. Freitag
President/Director
The Stone and Tile School
Office 407-567-7652
Cell 407-615-0134
jfreitag@thestoneandtileschool.com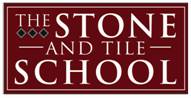 From: stonerestorationplus@gmail.com [mailto:stonerestorationplus@gmail.com] On Behalf Of Zev Guez
Sent: Tuesday, July 07, 2009 9:17 AM
To: Restoration and Maintenance
Subject: [sccpartners] quartz countertop
Hi all. I just came across a polished quartz countertop that had 2 3 dull spots. I did a vinager test and it did nothing so its not etch marks . What could it be and how would I take care of the problem?


--
Zev Guez
Stone Restoration Plus
(732) 309-3878
www.stonerestorationplus.com
---
Powered by http://DiscussThis.com
Visit list archives, subscribe, unsubscribe or change your subscription preferences
Start a new conversation (thread)