What about spalling Limestone in showers ! Can that be fixed?

--- On Thu, 9/3/09, Mike Marsoun <nulifesc@bigpond.com> wrote:

From: Mike Marsoun <nulifesc@bigpond.com>
Subject: RE: [sccpartners] Question on spalling limestone
To: "Restoration and Maintenance" <sccpartners@stoneandtilepros.com>
Date: Thursday, September 3, 2009, 6:16 PM
I have a "band aid" approach. Since the problem is from hydrostatic pressure, if you patch w/ epoxy it will just pop out, rather quickly. So, you can mix-match some un-sanded grout colors, or use stone patching compounds (Jahn Mortars) apply by overfilling then sand in flat. This will allow the stone to breathe at these problem areas. Of course the shine will not be there so it is not as good of an option on polished stone as it is on honed.
From: John Freitag [mailto:jfreitag@thestoneandtileschool.com]
Sent: Friday, September 04, 2009 2:46 AM
To: Restoration and Maintenance
Subject: RE: [sccpartners] Question on spalling limestone
Lorne,
I agree with Fred once the floor begins to spall there is very little you can do , recommend the same as Fred said tear it out and replace it. If they replace the stone the next install, if the moisture is in the slab I would set the stone in epoxy and would consider using a water proof membrane.
John E. Freitag
President/Director
The Stone and Tile School
Office 407-567-7652
Cell 407-615-0134
jfreitag@thestoneandtileschool.com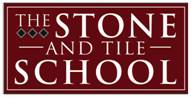 www.thestoneandtileschool..com
From: fhueston@gmail.com [mailto:fhueston@gmail.com] On Behalf Of Dr Fred
Sent: Thursday, September 03, 2009 8:12 AM
To: Restoration and Maintenance
Subject: RE: [sccpartners] Question on spalling limestone
once the stone starts spalling like that there is very little that can be done. My advice would be to tear it out.
I have to figure out how to minimize the pictures I have, but until then... I saw a sun room that had constantly flooded in the beg. of the summer. They fixed the issue but then the white appeared and they only called now. Half the floor has bad spalling and I was wondering if there are options besides tearing it out?

-Lorne
Fabra Cleen
Sent from my Verizon Wireless BlackBerry
---
From: "John Freitag"
Date: Tue, 1 Sep 2009 12:08:56 -0400
To: Restoration and Maintenance<sccpartners@stoneandtilepros.com>
Subject: RE: [sccpartners] Silicone Sealer
There are several things I will comment on, first usually a good alkaline stripper will remove most of the seal that may still be on the grout. If you are seeing a seal on the grout you may have something other than a silicone sealer. You may have an epoxy or polyurethane sealer on the grout. In these cases you going to need something stronger than a Alkaline striper and will probably need a methylamine based stripper. Or the Beanie Doo product I've been told works fairly. One other way to check to see if the seal on topical or not place some acid on the grout to see what happens , if nothing happens it probably still coated , unless it an epoxy grout .
If you are going to clean and reseal with an impregnating seal and there is no epoxy or polyurethane seal on the grout , then go in clean the tile and the grout and re-seal..
That being said, the grout over time will get dirty again, my next recommendation would be to ColorSeal the grout using the Grout Perfect Grout coloring system.
This does several things:
1. Give the grout a new look
2. The customer can change the color if they wish
3. Eliminate the inconsistency in the grout when you only clean ( some areas will clean up better then other)
4. Make the cleaning by the customer a much easier process.
If you are not currently doing Grout coloring services I HIGHLY recommend you start. Just as stone chemicals the grout coloring chemicals are not created the same, I have tried several products on the market and found the Grout Perfect product to be the best in coverage, the easiest to apply and the easiest to clean up.
Currently in our restoration company we are doing 25 to 30 % of our business Grout color sealing services. If you are already in the customers home selling your marble services why not sell your grout services for the ceramic tile?
The Stone and Tile School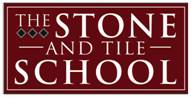 -----Original Message-----
From: Dr Fred <fhueston@stoneandtilepros.com>
To: Restoration and Maintenance <sccpartners@stoneandtilepros.com>
Sent: Tue, Sep 1, 2009 5:20 am
Subject: RE: [sccpartners] Silicone Sealer
its hard to tell if its silcone or not, but place some water on the grout and see if it absorbs,,if it doesnt it is sealed. try striping first with a good stripper and retest.
I'm getting ready to clean and seal about 400 sq ft of ceramic floor tile. The grout appears to have a sealer on it, in some areas the sealer has broken down. I think the sealer is a silicone base. Is their a quick and easy way to determine if it is a silicone sealer? How long does a silicone sealer last under normal foot traffic in a residential setting using the proper cleaning products compared to a penetrating sealer? Could a fluoropolymer penetrating sealer be applied to the grout without stripping the silicone sealer? Does anyone know of a silicone sealer that I could buy off the shelf at a big box store? Thanks......


Joe Walters
Stone & Grout Meister, LLC

Tel: 505-890-3835
Cell: 505-859-0196
Fax: 866-920-2135
mail@stoneandgroutmeister.co
www.stoneandgroutmeister.com

--
Powered by http://DiscussThis.com
Visit list archives, subscribe, unsubscribe or change your subscription preferences:
http://www.discussthis.com/members/sccpartners@stoneandtilepros.com
Start a new conversation (thread): sccpartners@stoneandtilepros.com

--
Frederick M. Hueston PhD
www.stoneforensics.com
www.stoneandtilepros.com
My New Radio Show www.thestoneandtileshow.com
Become a Stone and Tile Inspector..sign up for our next class in October 2009 (only one class per year is offered) www.thestoneandtileschool.com
888-314-9077
702-314-1017
---
Powered by http://DiscussThis.com
Visit list archives, subscribe, unsubscribe or change your subscription preferences
Start a new conversation (thread)
---
---
---

--
Frederick M. Hueston PhD
www.stoneforensics.com
www.stoneandtilepros.com
My New Radio Show www.thestoneandtileshow.com
Become a Stone and Tile Inspector..sign up for our next class in October 2009 (only one class per year is offered) www.thestoneandtileschool.com
888-314-9077
702-314-1017
---
---
---