Roger,
It appears to be an iron stain, did the customer set something on the top that was metal? The tops have a good shine, did anyone use steel wool on this counter?
If you cannot get answers to any of these question then you probably need to assume these a iron or rust spots and you can either make a poultice using Iron out or you can order RS2000 made by Alpha. StoneCre Central I think carries this product or can get it for you.
Should you decide to make a poultice using iron out be sure to wet the spot with water prior to applying the poultice. I have seen when the stone is not wet first when you apply the poultice during the process the stain actually moves to the outside of you poultice causing a orange colored ring around the poultice and then requires an additional poultice.
If thestain appears to be deep you may want to hone the stone prior to applying the poultice.
Another thought, does the customer have well water? If so do the water contain iron? If the well water has iron and the water sets on the stone long enough the iron could stain the stone.
John E. Freitag
President/Director
The Stone and Tile School
Office 407-567-7652
Cell 407-615-0134
jfreitag@thestoneandtileschool.com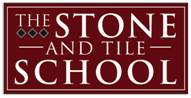 From: Roger Konarski [mailto:qm144@yahoo.com]
Sent: Wednesday, October 14, 2009 6:46 PM
To: Restoration and Maintenance
Subject: [sccpartners] Fwd: Stained Marble Vanity top
I received the attached photo's pertaining to stains on marble vanity top.The home owner is not sure was caused the stain. Would appreciate any suggestions on removing the problem.


---
Powered by http://DiscussThis.com
Visit list archives, subscribe, unsubscribe or change your subscription preferences
Start a new conversation (thread)