Paul,
This looks like an acid burn on the slate, I had a similar job like this in Miami that no other contractor could fix, we went down there and used and alkaline cleaner scrubbed the slate and then used 250 grit black honing powders and then used the Color Enhancer form StoneCare Central and the job turned out great.
Recommend you test an area to see if you get the same results.
John E. Freitag
President/Director
The Stone and Tile School
Office 407-567-7652
Cell 407-615-0134
jfreitag@thestoneandtileschool.com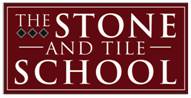 From: PBunis@aol.com [mailto:PBunis@aol.com]
Sent: Sunday, October 18, 2009 3:03 PM
To: Restoration and Maintenance
Subject: [sccpartners] Slate with Etching ???
Can anyone ID this problem? Customer sent this to me and before I go running out to the house, I thought Id get some feedback.
Paul Bunis
Xtremeclean Tile - Boston Stone Restoration
Specialty Stone Care
781-793-0700
617-719-8454
---
Powered by http://DiscussThis.com
Visit list archives, subscribe, unsubscribe or change your subscription preferences
Start a new conversation (thread)