Paul,
Suggest you test this first an area prior to taking the job. It's always bet to test.
John E. Freitag
President/Director
The Stone and Tile School
Office 407-567-7652
Cell 407-615-0134
jfreitag@thestoneandtileschool.com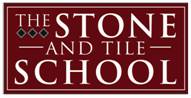 From: pbunis@aol.com [mailto:pbunis@aol.com]
Sent: Monday, October 19, 2009 10:13 AM
To: Restoration and Maintenance

Subject: RE: [sccpartners] Slate with Etching ???