Stephen,
The antique brushes will probably solve your problem. I saw several version of these brushes at the Stone Expo show in Vegas last week and the finish they leave is a rough texture.
Before
John E. Freitag
President/Director
The Stone and Tile School
Office 407-567-7652
Cell 407-615-0134
jfreitag@thestoneandtileschool.com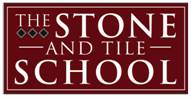 selling the job I highly recommend you get a piece of stone a do a sample for the customer prior to selling the job.
These brushes are available from StoneCare Central, Tenax , Alpha.
From: Stephen Webb [mailto:stephen@newlifemarblerestoration.com]
Sent: Saturday, October 24, 2009 10:01 PM
To: Restoration and Maintenance
Subject: [sccpartners] Slippery Limestone
Custys Limestone pool patio is to slippery. was honed before someone acid washed it trying to rough it up. Thought about hitting it with antique brushes to restore the finish leaving some texture. Comments/suggestions appreciated. Any good impregnators to reduce slip?.
---
Powered by http://DiscussThis.com
Visit list archives, subscribe, unsubscribe or change your subscription preferences
Start a new conversation (thread)