John, I received your email intended for someone else. Please resend to proper person.
I hope everything goes well with you and your wife.

Sent via BlackBerry from T-Mobile
---
From: "John Freitag" <jfreitag@thestoneandtileschool.com>
Date: Tue, 4 May 2010 13:16:18 -0400
To: Restoration and Maintenance<sccpartners@stoneandtilepros.com>
Subject: RE: [sccpartners] Travertine Floor
Austin,
Sorry for the delay in replying to your question.
First the cost for removing lippage from travertine will depend upon the thickness of the lippage, is it the thickness of a dime, quarter or thicker? This will determine how aggressive you will need to get with the stone.
If you plan on removing lippage on travertine plan on filling the hole you will open up.
<![if !supportLists]>1. <![endif]>Grind the floor to remove the lippage
<![if !supportLists]>2. <![endif]>Hone the floor up to 220
<![if !supportLists]>3. <![endif]>Then fill all the hole using t a traverfil product , suggest using traverfil from VMC , this product is a powder that is mixed with water and then floated onto the floor filling all holes, caution do not mix up to much at any one time the pot life is short. '
<![if !supportLists]>4. <![endif]>When floating the floor be sure to fill all hole and press the fill firmly into the hole, just as grouting a floor clean up as much of the materials as you can.
<![if !supportLists]>5. <![endif]>Allow the traverfil to dry at least 12 hours.
<![if !supportLists]>6. <![endif]>Next come back and clean up the remainder of the fill, if you are going hone, hone with your 400 grit diamonds then polish with 5X powders.
If the stone is going to be left at a hone finish then clean up your excess fill with a 400 honing powder. Then seal the floor.
The cost for this could be from $ 5.00 to 8.00 per sq depending upon your market. In some market and depending upon the lippage you could get up to $10.00 sq ft
Hope this helps
John E. Freitag
President/Director
The Stone and Tile School
Office 407-567-7652
Cell 407-615-0134
jfreitag@thestoneandtileschool.com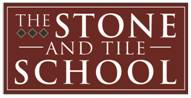 From: acjstone@gmail.com [mailto:acjstone@gmail.com] On Behalf Of Austin Willis
Sent: Monday, April 26, 2010 2:26 PM
To: Restoration and Maintenance
Subject: [sccpartners] Travertine Floor
Hello Everyone, I have potential client called me and has 1,500sq' of Travertine they installed and want me to come in and grind down the lipage. What do you guys charge to do this and restore it to original finish? I know that I will have to some in and fill the holes etc. Thanks Guys and Gals

--
Cheers,

Austin Willis
775.379.2986
www.nevadaconcretepolishing.com
http://www.concretepolishingassociation.com/CPAA/Home.html
www.acjstone.com
www.concretepolishingmagazine.com
www.floorsconcrete.com
www.thesunlife.org


---
Powered by http://DiscussThis.com
Visit list archives, subscribe, unsubscribe or change your subscription preferences
Start a new conversation (thread)
---
Powered by http://DiscussThis.com
Visit list archives, subscribe, unsubscribe or change your subscription preferences
Start a new conversation (thread)