Kris,
I assume you are trying to repair the Velcro on your plate if this is correct I use the Velcro from StoneCare Central it has an adhesive glue all ready on it. Along with that I use super glue on both the Velcro and the plate. Glue the two together then place it on the floor and set some weight on top of the plate over night.
I would recommend cleaning the plate with acetone before trying to attach any new Velcro.
John E. Freitag
President/Director
The Stone and Tile School
Office 407-567-7652
Cell 407-615-0134
jfreitag@thestoneandtileschool.com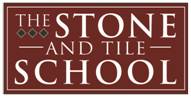 Feedback please.
When you are repairing pad drivers what is the best adhesive to use? I saw this but can not find the info again.
Thank you all for your feedback.
Kris
Marble Floors and More.

On 11/13/2010 8:52 AM, Stone and Tile PROS wrote:
On the discussion group if you want to respond to a thread, simply hit reply. Your message will go to all Partners and will stay in that topic / thread.
If you want to reply to an individual DO NOT hit reply. Click on the individual's email address or enter it manually in your TO: field.
If you want to send a message to the group but it is a different topic (not to be included in an existing thread, do one of two things:
Stone and Tile PROS, Inc.

"A professional resource and support organization for quality stone and tile craftsmen and their customers."
---
Powered by http://DiscussThis.com
Visit list archives, subscribe, unsubscribe or change your subscription preferences
Start a new conversation (thread)
-- 
Marble Floors And More
Kris Dougherty
3304 N Lindbergh Blvd.
Saint Ann, MO 63074
Cell - 314.503.3062
Fax - 314.298.1227
---
Powered by http://DiscussThis.com
Visit list archives, subscribe, unsubscribe or change your subscription preferences
Start a new conversation (thread)