John,

Thanks for the reminder about the cruise. By the way I hope you and Pam are both well. Again, thank you for teaching such a well organized and through class. I'm still raving about it. Have you had a chance to send out the scratch plate? Also don't forget to have Pam bill me for the roll of paper! I just ordered all of my equipment today, 2 stone estimate tomorrow 1 shower and granite counter tops & large kitchen and a foyer. Good to hear from you and will see you again soon! Also. The discussion board is great really soaking up a lot of good info from the post.

Kevin L. Hudson

Sent via BlackBerry by AT&T
---
From: "John Freitag" <jfreitag@thestoneandtileschool.com>
Date: Thu, 10 Mar 2011 16:44:19 -0500
To: Restoration and Maintenance<sccpartners@stoneandtilepros.com>
ReplyTo: "Restoration and Maintenance" <sccpartners@stoneandtilepros.com>
Subject: [sccpartners] upcoming cruse
Hey Partners !
Have you all signed up yet for the cruse that Stone and Tile Pros are going to have ????
If not I would highly encourage you to do so, this cruse will be a time of learning, meeting other partners and having some fun and enjoying fun and enjoying the tax write off for the trip. What a deal .
Fred Hueston, Debbie and I will be doing seminars that will assist you in operating and growing your business .
Most of all you can meet fellow partners and share ideas on how to grow your business and make a Profit.
In you need additional details call Doug or Debbie. Time is running out you need to sign up NOW , Learn, eat , have fun what more could you ask for !!
Regards,
John E. Freitag
President/Director
The Stone and Tile School
Office 407-567-7652
Cell 407-615-0134
jfreitag@thestoneandtileschool.com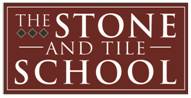 ---
Powered by http://DiscussThis.com
Visit list archives, subscribe, unsubscribe or change your subscription preferences
Start a new conversation (thread)