Roger ,
Why not use honing powders. By the time you figure the cost of the pads the powder will probably be more cost effective and will guarantee a consistent finish. where as the pads as they wear could give you an inconsistent finish.
John E. Freitag
President/Director
The Stone and Tile School
Office 407-567-7652
Cell 407-615-0134
jfreitag@thestoneandtileschool.com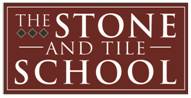 From: Roger Konarski [mailto:qm144@yahoo.com]
Sent: Saturday, March 12, 2011 6:21 PM
To: Restoration and Maintenance
Subject: RE: [sccpartners] Swirl Marks
I have used the pads on two prior jobs and did not have the same problem. Anyway I think we got the issue resolved, I tried to take a short cut to remove the factory swirls, which is use only pads. Looks like we need to cut the floor 1st with diamonds and then use pads. So far the initial test looks promising.
I don't want to use honing powders, the job is 8500 sq.ft.
--- On Sat, 3/12/11, Darek Nicinski <mail@rocklandstonerestoration.com> wrote:

From: Darek Nicinski <mail@rocklandstonerestoration.com>
Subject: RE: [sccpartners] Swirl Marks
To: "Restoration and Maintenance" <sccpartners@stoneandtilepros.com>
Date: Saturday, March 12, 2011, 4:21 PM

That's what they do at least the one i tray and i will suggest you use a honing powder instead

On Sat, Mar 12, 2011 at 4:57 PM, Roger Konarski <qm144@yahoo.com> wrote:

I'm using velocity pads to clean up a newly installed honed marble floor. We are having problems with the pads leaving swirl marks. What are we doing wrong that we are getting swirl marks?

---




--
Regards,

Darek Nicinski
Rockland Stone Restoration
845-323-7333
www.rocklandstonerestoration.com

---
---
Powered by http://DiscussThis.com
Visit list archives, subscribe, unsubscribe or change your subscription preferences
Start a new conversation (thread)