Paul,
There is a product made by a Company called Betco and they use to have and disinfectant that was acid free. I will check with them. Depending upon the cleaner t upon the cleaner the customer is using could and probably is the reason the polish is so called coming off.
I would suggest taking some of her cleaner and applying it on a new piece of stone and see what effect it has then so it to the customer , if fact I would leave the stone with the customer and allow the customer to see the effect the cleaner if this is what's happening.
John E. Freitag
President/Director
The Stone and Tile School
Office 407-567-7652
Cell 407-615-0134
jfreitag@thestoneandtileschool.com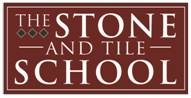 From: PBunis@aol.com [mailto:PBunis@aol.com]
Sent: Monday, March 21, 2011 6:08 PM
To: Restoration and Maintenance
Subject: [sccpartners] (no subject)
Customers needs a non acidic disinfectant for marble bathroom floor. Wants to use Lysol because its "the only germ killer out there" and the reason that the polish is coming off is because" I did a bad job. "
Paul Bunis
Xtremeclean Tile - Boston Stone Restoration
Specialty Stone Care
781-793-0700
617-719-8454

"Begin with the end in mind"
---
Powered by http://DiscussThis.com
Visit list archives, subscribe, unsubscribe or change your subscription preferences
Start a new conversation (thread)