Paul
First thing to remember doing terrazzo is  no different than doing marble, you grind it / hone it remove the damage then polish it. That's the short version,.
First you need to remove the carpet glues etc. then you need to remove the nails screws etc. one all that is gone now let's deal with the stone.
1.       First remove glues nails etc.
2.       Then you need to grind the floor seeing this floor has been covered for years you will probably need to grind aggressively to remove all the damage and to get the terrazzo chip down level with the cement base. This usually will take a 50 grit metal, then 100 grit metal then 50 resin and run up through the grits. 400 or 800 depending upon the color of the terrazzo.
3.       The hole you need to fill can be filled using Portland cement adding any color to it to match the existing base color then add a latex additive to the Portland cement and using a steel trowel fill all the hole.
4.       Allow the fills to cure at least 24 to 36 hours then come back and hone the floor. I would fill the floor after a 220 grit.
5.       Then after the fills are dry then hone 400 to 800 and then polish with 5x
6.       If you want to add more shine allow the floor to dry good then crystallizer it
As an added if you really want the cement to polish after you fill the floor and hone it 220 add a concrete densifier allow to work in the terrazzo for 45 minutes keeping the surface wet. Then vac excess desflier and then mop on a very lite coat of the densflier and allow to dry over night. The next day come back and finish honing the surface 400 and 800 and not only the terrazzo will polish the concrete will polish. To really add a shine allow to dry overnight and then crystallize the surface and the stone and the concrete will polish even higher
Any questions  CALL
John E. Freitag
President/Director
The Stone and Tile School
Office 407-567-7652
Cell 407-615-0134
jfreitag@thestoneandtileschool.com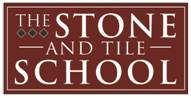 From: PBunis@aol.com [mailto:PBunis@aol.com]
Sent: Sunday, April 03, 2011 8:59 AM
To: Restoration and Maintenance

Subject: RE: [sccpartners] Terrazzo floor restoration
Im bidding on 2000 sq. ft.of 100 year old Terrazzo floor in what used to be a bowling alley (you should see this place). Its been covered by carpet for the past 50 years and pulling up the rug revealed lots of divots, carpet adhesive and nails. (yes, nails and screws sticking out of the floor.)
I think Ive figured out the nail and adhesive removal but as for the filling of holes etc, at what stage should I plan on doing these repairs ??
Oxi Clean will stop the mold

On 4/2/2011 2:32 PM, stephen@newlifemarblerestoration.com wrote:

We just deep cleaned. the stone is tumbled travertine so doesn't squeegee well. does leave door opened but stil poor ventilation. other owners in the condo with same showers having difficulty with mold.. Her shower pan was in bad shape, we cut out the grout, let it dry and regrouted with speckra lok so now we're talkin about the walls. they are looking for a mildicide that will not be hard on the ssealer. Thanks

----- Original Message -----

Sent: Saturday, April 02, 2011 9:20 AM

Subject: RE: [sccpartners] porcelain tile

Stephen,

What does the homeowner do now after using the shower? Is it a steam shower?

Does she squeegee the shower off, does she leave the door open?

What kind of cleaning products is she using now? I know StoneCare Central has the Mold & Mildew Stain Remover.

J

Sent from my BlackBerry® smartphone with Nextel Direct Connect

---

Date: Sat, 2 Apr 2011 07:36:12 -1000

Subject: RE: [sccpartners] porcelain tile

Fred, Would you recomend the sporicidin product from esp to a homeowner having difficulty with mold in a small non ventalated travertine shower stall?

----- Original Message -----

Sent: Saturday, April 02, 2011 2:31 AM

Subject: RE: [sccpartners] porcelain tile

Stuart

You can try that trick but chances are you are going to need a solvent. There is a chemical that a friend of mine in California sells which works on epoxy grout haze. His name is David Bonsera and his company is http://www.espsales.net/

---

Powered by http://DiscussThis.com
Visit list archives, subscribe, unsubscribe or change your subscription preferences
Start a new conversation (thread)

 

---

---

No virus found in this message.
Checked by AVG - www.avg.com
Version: 10.0.1209 / Virus Database: 1500/3545 - Release Date: 04/01/11

---

Powered by http://DiscussThis.com
Visit list archives, subscribe, unsubscribe or change your subscription preferences
Start a new conversation (thread)

---

Powered by http://DiscussThis.com
Visit list archives, subscribe, unsubscribe or change your subscription preferences
Start a new conversation (thread)

---

No virus found in this message.
Checked by AVG - www.avg.com
Version: 10.0.1209 / Virus Database: 1500/3546 - Release Date: 04/02/11

---

Powered by http://DiscussThis.com
Visit list archives, subscribe, unsubscribe or change your subscription preferences
Start a new conversation (thread)





-- 

Marble Floors And More

Kris Dougherty

3304 N Lindbergh Blvd.

Saint Ann, MO 63074

Cell - 314.503.3062

Fax - 314.298.1227

---

Powered by http://DiscussThis.com
Visit list archives, subscribe, unsubscribe or change your subscription preferences
Start a new conversation (thread)
---
Powered by http://DiscussThis.com
Visit list archives, subscribe, unsubscribe or change your subscription preferences
Start a new conversation (thread)