Adam,
If the stain is from the varnish then I would first try to razor blade off the varnish. Then use some paint and varnish remove. If there is still some staining mix up a poultice using the paint and varnish remove into a fuller clay the clay , the clay will hold the poultice in place and then treat this poultice like any other poultice.
Check the internet for a supplier of the fuller clay Google it !!!
John E. Freitag
President/Director
The Stone and Tile School
Office 407-567-7652
Cell 407-615-0134
jfreitag@thestoneandtileschool.com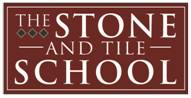 From: Info Info [mailto:info@restoreyourtiles.com]
Sent: Tuesday, April 05, 2011 12:00 AM
To: Restoration and Maintenance
Subject: [sccpartners] how to poultice stains from on the wall?
I got the request from the customer to remove the stain from the backsplash. This made me thinking: how to keep poultice on the stain and prevent from coming down?
The stain was made by varnish used to refinish kitchen cabinets. Material - honed travertine, sealed prior to staining. Mineral spirits or goof off cleaned up just a little from the surface but it seams stain penetrated the surface of the stone. Stone was sealed before the staining.
Any ideas or suggestions?
---
Powered by http://DiscussThis.com
Visit list archives, subscribe, unsubscribe or change your subscription preferences
Start a new conversation (thread)