Stephen.
I would use a soft brush and depending upon the condition of the stone I would use an alkaline based cleaner or a neutral cleaner to clean the surface.
The soft brush will not hurt the stone and will clean the cleft areas well.
John E. Freitag
President/Director
The Stone and Tile School
Office 407-567-7652
Cell 407-615-0134
jfreitag@thestoneandtileschool.com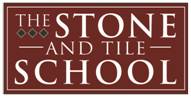 From: stephen@newlifemarblerestoration.com [mailto:stephen@newlifemarblerestoration.com]
Sent: Saturday, May 28, 2011 12:11 AM
To: Restoration and Maintenance
Subject: [sccpartners] Quartzite
Customer has 5000sf of recently and very nicely installed quartzite tile around a heavily use pool. they need a maintenance program but we have red dirt mineral staining here. most restorers are using abrasive brushes and smoothing over the natural rough cleft finish . besides AB that can damage quartzite how would one maintain this without damageing the stone? Any Ideas?
---
Powered by http://DiscussThis.com
Visit list archives, subscribe, unsubscribe or change your subscription preferences
Start a new conversation (thread)