Paul.
I would use your turbo and stay away from a pressure washer unless you decrease the pressure to around 800 PSI I would use a tile and grout cleaner, if you use an acid based cleaner I would neutralize the surface after you are done cleaning.
John E. Freitag
President/Director
The Stone and Tile School
Office 407-567-7652
Cell 407-615-0134
jfreitag@thestoneandtileschool.com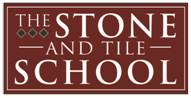 From: PBunis@aol.com [mailto:PBunis@aol.com]
Sent: Monday, June 20, 2011 9:07 AM
To: Restoration and Maintenance
Subject: [sccpartners] Pool Restoration Job
Got a call from a General Contractor this morning requesting a bid for a pool restoration job at a local college. (needs numbers by tomorrow am). Work involves cleaning of tile and grout INSIDE the pool as well as several thousand square feet surrounding (decking as well as attached rooms and spaces (interior & exterior.) I have done ALOT of tile and grout cleaning but never done cleaning on this scale...
Is this a turbo job or a pressure washer job ?
Oh yeah....I forgot to mention, my brother is the Vice President of the university. (not sure if this would make my life easy or crazy).
Paul Bunis
Boston Stone Restoration
Absolute Chem Dry

781-793-0700
781-793-0700


"....begin with the end in mind."
---
Powered by http://DiscussThis.com
Visit list archives, subscribe, unsubscribe or change your subscription preferences
Start a new conversation (thread)