Kevin,
Wonder where you learned that from?? Just kidding I know
John E. Freitag
President/Director
The Stone and Tile School
Office 407-567-7652
Cell 407-615-0134
jfreitag@thestoneandtileschool.com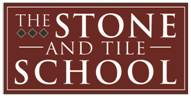 From: klhudson@atlantastoneandtilecare.com [mailto:klhudson@atlantastoneandtilecare.com]
Sent: Wednesday, July 06, 2011 7:09 PM
To: Restoration and Maintenance
Subject: RE: [sccpartners] Catch 22
Stuart,
On occasions I have done the same type of demo especially if its on a big job. However, what I do now is I have a variety of demo stones that I restored and carry around to display to the customer what their options are. Honed, semi gloss and high gloss. Works well and it cuts down on my time and the customers concerns. Hopes this helps!

Kevin Hudson
N-Motion Stone & Tile
Sent via BlackBerry by AT&T
---
From: "Stuart Young" <santafefc@sbcglobal.net>
Date: Wed, 6 Jul 2011 15:45:33 -0500
To: Restoration and Maintenance<sccpartners@stoneandtilepros.com>
ReplyTo: "Restoration and Maintenance" <sccpartners@stoneandtilepros.com>
Subject: [sccpartners] Catch 22
When I "resurface" a stone such as travertine, I like to show the home owner what the floor will look like before we actually start the job. I usually do a demo on one or two stones so that the home owner will know what she is getting. I do this before I ever talk price. ( I am so confident in this process, that it almost always clinches the sale. ) I like to do these demos in front of a window where natural light is streaming in. That seems to be the best place to demonstrate to the owner how good the floor will look compared to the "unworked" surrounding areas. However, the owner sometimes thinks "what if I don't like it?" There will be this area that looks distinctly different from the rest of the floor if they don't go through with the job. How do you handle this? Is there any better way to do this?
----- Original Message -----

Sent: Wednesday, July 06, 2011 10:47 AM

Subject: RE: [sccpartners] No subject

Hi. How long do you all let the floor dry before crystallizing? I often run into a problem with the crystallizer darkening the stone, which means that there is too much moisture in the stone?

Randy,

Going up to 3000 is over kill, the serpentine has some calcium in it so there will be a polishing reaction using the 5X polishing Powders. The crystallizer will just give it the final pop to the finish.

Also not all crystallizers are pink.

John E. Freitag

President/Director

The Stone and Tile School

Office 407-567-7652

Cell 407-615-0134

jfreitag@thestoneandtileschool.com

<image001.jpg>

From: Randy Frye [mailto:rfrye@comcast.net]
Sent: Wednesday, July 06, 2011 8:00 AM
To: Restoration and Maintenance
Subject: RE: [sccpartners] No subject

We start at the appointed grit, carry the grits to at least 3000, then granite polishing paste, finalize with the pink stuff.
Good luck


On 7/6/11 1:20 AM, "Roger Konarski" <qm144@yahoo.com> wrote:

I have been asked to restore a serpentine bathroom. Shower, vanity top, tub surround and floor. This is one stone I don't like to restore. Looking for suggestions on handling this job. Honing followed with MB 20 or should we just use the pink stuff on the stone?

Thanks,
RK

---

Powered by http://DiscussThis.com <http://www.discussthis.com>
Visit list archives, subscribe, unsubscribe or change your subscription preferences <http://www.discussthis.com/members/sccpartners@stoneandtilepros.com>
Start a new conversation (thread) <mailto:sccpartners@stoneandtilepros.com>

---

Powered by http://DiscussThis.com
Visit list archives, subscribe, unsubscribe or change your subscription preferences
Start a new conversation (thread)

---

Powered by http://DiscussThis.com
Visit list archives, subscribe, unsubscribe or change your subscription preferences
Start a new conversation (thread)

---

Powered by http://DiscussThis.com
Visit list archives, subscribe, unsubscribe or change your subscription preferences
Start a new conversation (thread)
---
Powered by http://DiscussThis.com
Visit list archives, subscribe, unsubscribe or change your subscription preferences
Start a new conversation (thread)
---
Powered by http://DiscussThis.com
Visit list archives, subscribe, unsubscribe or change your subscription preferences
Start a new conversation (thread)