James .
When figuring pricing on this job use the same formulas you learn in your training. This formula work for even lippage removal except the time for the first cut will be at least 2 to 3 time your normal time depending upon the lippage. Once the first cut is done then go back to your normal times and I would polish with 5X powders.
By using the timing methods you learned in training you will be able to determine exactly the time needed to do this job. The only variable you have is the first cut and on that cut figure on the high side.
John E. Freitag
President/Director
The Stone and Tile School
Office 407-567-7652
Cell 407-615-0134
jfreitag@thestoneandtileschool.com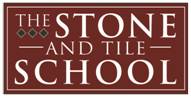 From: Propartner / MarblePerfect [mailto:propartner@marbleperfect.com]
Sent: Saturday, July 30, 2011 9:28 AM
To: Restoration and Maintenance
Subject: RE: [sccpartners] Flattening Marble Foyer
Hi ,
I would agree with most of what randy suggests, sounds like carrera marble and carrera cuts pretty easy. You might want 120 copper bonded
Diamonds to start at. I use them all the time for lippage jobs and they work great. Then 50 resins and on up to 800 then you can polish.
Many times I polish carrera after 400 grit and it works great. I use mb 12 to polish most marble and nothing will pop a shine like mb-12 does
As far as pricing it sounds like at least a two day job to me, I would charge 1800 to 2200 for that job, your cost are helper for two days,
Use and ware on diamonds and equipment, transportation back and forth for two days. And don't forget sealer, insurance costs all these should be factored in to know
What your real costs are on a daily basis. If others would like to chime in I would like to here what they charge and how much they try to make
On a daily basis with or without expenses factored in. hope this helps and good luck with the job.
KEN DE MELIS
MARBLE PERFECT
603-393-2776
---
From: Randy Frye [mailto:rfrye@comcast.net]
Sent: Saturday, July 30, 2011 2:29 AM
To: Restoration and Maintenance
Subject: RE: [sccpartners] Flattening Marble Foyer
Quick answers to your questions:
Start your cutting here, so I would buy some 50 and 125 metals. then proceed to your 50 resins.
I would remove the toilet.
We sometimes have to grind up to the edge, if possible remove base boards if possible, take your time on the edges other wise you will need to work the edges with your hand tool. If you can have baseboards removed then Make sure baseboards aren't that compressed paper stuff that will be no good if it gets wet.mastercraft is fine, you can add some weight for the grind if you can. The charge would range $750.00 to 1,200.00 depending on if they want a matt finish,satin, or high gloss. Good luck
Sent from Randy Frye at Cleaning Edge
Took a look at restoring nearly 300 sq ft of a white marble with gray veining installed in a foyer and bathroom. Customers installed the floors themselves many years ago, and it has lots of lippage. It's not that bad, just plentiful, and they inquired about flattening the floor. Since I've not flattened a floor before, I'm seeking your expert advice on what it takes to do so. Some questions that come to my mind are: Do I need anything other than my current inventory of 50 grit to 1800 grit resin diamonds for grinding? Will my Mastercraft Quarry Master floor machine suffice? Is additional machine weight necessary when flattening? Would it be beneficial to have them remove the toilet & basin in the bathroom? When flattening, do I have to grind the entire floor? I'm sure I may have missed some other things, so any and all advice would be appreciated. Finally, how to charge for such and any recipe for times needed when grinding would also be needed so that I could provide them with a cost estimate. I've attached photos, and as always, thanks all of you for your valuable advice.

---

Powered by http://DiscussThis.com
Visit list archives, subscribe, unsubscribe or change your subscription preferences
Start a new conversation (thread)
<Evanguelidi Marble Foyer1.jpg>
<Evanguelidi Marble Foyer2.jpg>
---
Powered by http://DiscussThis.com
Visit list archives, subscribe, unsubscribe or change your subscription preferences
Start a new conversation (thread)
---
Powered by http://DiscussThis.com
Visit list archives, subscribe, unsubscribe or change your subscription preferences
Start a new conversation (thread)