Adams
It depends upon the width of the grout line if the line is large than 1/8 inch you will need to use sanded grout. In order for the grout to match you may still need to used sanded grout regardless of the width of the grout lines
John E. Freitag
President/Director
The Stone and Tile School
Office 407-567-7652
Cell 407-615-0134
jfreitag@thestoneandtileschool.com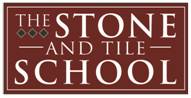 From: flooramor@aim.com [mailto:flooramor@aim.com]
Sent: Friday, July 29, 2011 1:34 PM
To: Restoration and Maintenance
Subject: RE: [sccpartners] Polishing crema marfil with black absolute
How wide is the grout joint?
Sent from a smartphone.
---
From: Info Info <info@restoreyourtiles.com>
Date: Fri, 29 Jul 2011 12:32:03 -0500
To: Restoration and Maintenance<sccpartners@stoneandtilepros.com>
ReplyTo: "Restoration and Maintenance" <sccpartners@stoneandtilepros.com>
Subject: RE: [sccpartners] Polishing crema marfil with black absolute
I forgot to ask another question about the same floor: if some of the grout is missing and need to be repaired prior to honing, and originally installed grout was sanded (I know, who did that?), would you fix it with non sanded or sanded grout to match the texture and apperance of the rest of it.
---
Powered by http://DiscussThis.com
Visit list archives, subscribe, unsubscribe or change your subscription preferences
Start a new conversation (thread)
---
Powered by http://DiscussThis.com
Visit list archives, subscribe, unsubscribe or change your subscription preferences
Start a new conversation (thread)