Why not just use a hog hair or natural pad ? they will deliver the same finish as a red pad and then you wouldn't need to buy any additional pads that could be used when they should not be used.
John E. Freitag
President/Director
The Stone and Tile School
Office 407-567-7652
Cell 407-615-0134
jfreitag@thestoneandtileschool.com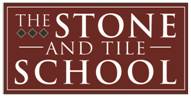 From: Devin Vance [mailto:classicmarblemail@gmail.com]
Sent: Friday, September 30, 2011 7:53 PM
To: Restoration and Maintenance
Subject: RE: [sccpartners] No subject
Red travertine. Red pad is fine on this.
Devin Vance
Classic Marble Restoration, Inc.
954-815-8023; classicmarblemail@gmail.com
www.classicmarblerestoration.com
On Sep 30, 2011 7:23 PM, "Micah" <micahgautier@gmail.com> wrote:
> It's a rojo color
>
> Micah
>
> On Sep 30, 2011, at 9:28 AM, "John Freitag" <jfreitag@thestoneandtileschool.com> wrote:
>
>> Caution using a red pad on any stone , I have seen too many time the red comes off the pads and stain the stone.
>>
>>
>>
>>
>>
>> John E. Freitag
>>
>> President/Director
>>
>> The Stone and Tile School
>>
>> Office 407-567-7652
>>
>> Cell 407-615-0134
>>
>> jfreitag@thestoneandtileschool.com
>>
>>
>>
>> <image001.jpg>
>>
>>
>>
>> www.thestoneandtileschool.com
>>
>>
>>
>>
>>
>>
>>
>> From: Devin Vance [mailto:classicmarblemail@gmail.com]
>> Sent: Friday, September 30, 2011 9:15 AM
>> To: Restoration and Maintenance
>> Subject: RE: [sccpartners] No subject
>>
>>
>>
>> Hone again with 400 then a little 5x with red pad. Works well on travertine for us.
>>
>> Devin Vance
>> Classic Marble Restoration, Inc.
>> 954-815-8023; classicmarblemail@gmail.com
>> www.classicmarblerestoration.com
>>
>> On Sep 30, 2011 9:12 AM, "Micah" <micahgautier@gmail.com> wrote:
>> > I have a client we just did countertops for, she wanted a honed finish so we used 220, 400 diamonds then 800 honing powder (pics below) she is no saying she would like it alittle shinny, but not a full polish, what do u guys suggest for taking it to a "shinny Finnish but not to shinny" per the client
>> >
>> > Micah
>> > --
>> > Powered by http://DiscussThis.com
>> > Visit list archives, subscribe, unsubscribe or change your subscription preferences:
>> > http://www.discussthis.com/members/sccpartners@stoneandtilepros.com
>> > Start a new conversation (thread): sccpartners@stoneandtilepros.com
>> >
>> >
>> >
>>
>> Powered by http://DiscussThis.com
>> Visit list archives, subscribe, unsubscribe or change your subscription preferences
>> Start a new conversation (thread)
>>
>> Powered by http://DiscussThis.com
>> Visit list archives, subscribe, unsubscribe or change your subscription preferences
>> Start a new conversation (thread)
>
> --
> Powered by http://DiscussThis.com
> Visit list archives, subscribe, unsubscribe or change your subscription preferences:
> http://www.discussthis.com/members/sccpartners@stoneandtilepros.com
> Start a new conversation (thread): sccpartners@stoneandtilepros.com
>
---
Powered by http://DiscussThis.com
Visit list archives, subscribe, unsubscribe or change your subscription preferences
Start a new conversation (thread)