Schubert,
Porcelain tile will not absorb any sealer, therefore there was NO should have been used. From the name TILE LAB GLOSS RESTORER  I would guess this sealer has a topical residue that stays on top of the tile giving it the gloss look.
I would recommend calling TILE LAB  and ask them what  to use to remove the sealer. if they have no answer I would start with a good alkaline base stripper, if that does not work you may want to try a product from Bedco Chemical  call AX It .
They is no way to successfully diamond hone porcelain tiles, there are some tile polished on the market you can try but do not promise you can restore the porcelain tiles. DO NOT ATTEMPT TO USE DIAMONDS ON THESE TILES !!!
John E. Freitag
President/Director
The Stone and Tile School
Office 407-567-7652
Cell 407-615-0134
jfreitag@thestoneandtileschool.com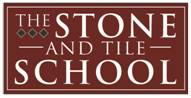 From: Schubert Jacques [mailto:sejacques1124@aol.com]
Sent: Wednesday, October 12, 2011 9:42 AM
To: Restoration and Maintenance
Subject: [sccpartners] Sealer on porcelain
This client applied a sealer on this porcelain tile ( shiny part) .... Subsequently changed her mind and tried unsuccessfully to strip it...( the other side). 1-Any suggestions on a good stripper to get the tile back to ORIGINAL? 2.- how involved is it to restore the floor? 450 squares
The sealer used was. TILE LAB GLOSS SEALER...




Best Regards
---
Powered by http://DiscussThis.com
Visit list archives, subscribe, unsubscribe or change your subscription preferences
Start a new conversation (thread)