Carl,
I have found the 4 inch or 6 inch course grinding cup wheel on the hand machine work good and fast.
John E. Freitag
President/Director
The Stone and Tile School
Office 407-567-7652
Cell 407-615-0134
jfreitag@thestoneandtileschool.com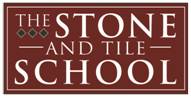 From: Carl Staples [mailto:cpstaples@msn.com]
Sent: Friday, October 14, 2011 9:54 AM
To: Restoration and Maintenance
Subject: [sccpartners] Terrazzo restoration
I am doing a large Terrazzo restoration with a lot of patch work 4"x4" 3" round holes etc. who has found the fastest/best way to take down/flatten the initial patch after it sets up.
---
Powered by http://DiscussThis.com
Visit list archives, subscribe, unsubscribe or change your subscription preferences
Start a new conversation (thread)