First , I would recommend my maintenance training class to totally understand the maintenance process.
However, I can tell you if done correctly you can guarantee your customer for as long as you maintain the floors using your recommendation they will never pay for restoration again.
When doing maintenance this way you will do spot diamond honing, spot repolishing and if you want you could lightly ( very Lightly) crystallize the floor.
The times does not change don't necessary change, you still will have scratches or etching to remove , you may start at a higher grit than normal .
By using a light application of Crystallizer it will extend the cycle of the maintenance, however you MUST have a good rotations to remove the crystallization on a every 3 to 4 month cycle.
Maintenance contract need to be set up monthly, not quarterly. The only way that quarterly will work would be in a very small lobby.
A good maintenance program allows you work on the entire building once every quarter under a monthly contact.
John E Freitag
Director
The Stone & Tile School
Office 407-567-7652
Cell 407-615-0134
jfreitag@thestoneandtileschool.com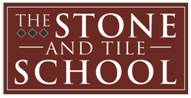 www.thestoneandtileschool.com
From: Baird Standish [mailto:bairdstandish@gmail.com]
Sent: Saturday, February 18, 2012 4:08 PM
To: Restoration and Maintenance
Subject: [sccpartners] Converting a project to monthly maintenance
Hi We have a condo marble lobby floor that we have refinished each year for the past 3 years. The management would like us to convert this to a maintenance program. Most of what we do is full restoration and relatively little maintenance We just finished the floor in October and the floor is showing significant wear in spots (e.g. in front of elevators and desk, and hardly scratched in others). I have a pretty good idea of what to do to get the whole thing back up to speed, but then, assuming I can stay on top of it so that the floor only needs regular polishing, what are people's experience as to polishing regularity? My knee jerk is to polish the worse areas every month, the best (hardly touched areas) every 6 months and in between ears every quarter. Is it advisable to do more than that? Even more than once per months or the worse areas?
Second, if an area that has some gloss to it is re-polished, is it safe to assume less than 2 minutes per 10 sf area?
Third, I have not worked with crystallizers on a regular basis and have seen what extensive crystallizing does to floors, but is it safe to crystallize every so often just to give the floor some pop?
Any suggestions would be much appreciated.


--
PLEASE NOTE OUR NEW ADDRESS AND PHONE NUMBERS. THE OLD NUMBERS WILL WORK FOR SOME PERIOD OF TIME.
________________________________________
>From the desk of
Baird Standish
Managing Partner
Facility Specialists, LLC
15 West Highland Ave.
Philadelphia, PA 191118
Phone: 267-331-5369
Fax: 267-331-5771
---
Powered by http://DiscussThis.com
Visit list archives, subscribe, unsubscribe or change your subscription preferences
Start a new conversation (thread)