Pj,
You can use the Stonecare Central Acid based tile and grout cleaner to attack the efflorescence. Or you can purchase a product from Prosco chemical called masonry cleaner and dilute and use this to remove the efflorescence. Be careful with the Masonry Cleaner. Be sure to neutralize the stone after the cleaning.
John E Freitag
Director
The Stone & Tile School
Office 407-567-7652
Cell 407-615-0134
jfreitag@thestoneandtileschool.com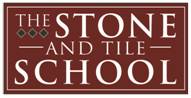 www.thestoneandtileschool.com
From: PJ Raduta [mailto:pjraduta@diamondstoneandtilecare.com]
Sent: Wednesday, May 02, 2012 8:45 AM
To: Restoration and Maintenance
Subject: RE: [sccpartners] How to remove soap scum?
Thanks Freddie.
Does anyone have any recommendations on a brand of phosphoric acid or other products to remove mineral deposits/efflorescence?
pj
On Tue, May 1, 2012 at 7:27 PM, Freddie DeJesus <info@eliteflooringandrefinishing.com> wrote:
Hi PJ
I have not done the job yet. The customer wants to do some other work and she is not ready just yet. When I start I will let you know how it went. As for the advice for the customer. I had got some good information from the forum. I don't recall who told me but they had mentioned that the minerals in the water where leaving deposits on the surface. The customer is going to put a water filtration system on her house. She told me that she always want to do it and know here has a good excuse for her husband.
--
Diamond Stone and Tile Care
---
Powered by http://DiscussThis.com
Visit list archives, subscribe, unsubscribe or change your subscription preferences
Start a new conversation (thread)