Ron,
Stone Tech bullet proof would be the last sealer I would ever use.
John E Freitag
Director
The Stone & Tile School
Office 407-567-7652
Cell 407-615-0134
jfreitag@thestoneandtileschool.com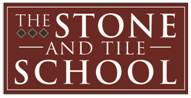 www.thestoneandtileschool.com
From: Ron Moore [mailto:rmoore@americanstonecare.com]
Sent: Thursday, May 31, 2012 10:07 PM
To: Restoration and Maintenance
Subject: RE: [sccpartners] Seal Exterior Cement Terrazzo?
StoneTech bullet proof or heavy duty sealer. Water base impregnated. Should ne sealed.
Ron
On May 31, 2012 7:05 PM, "Jason Francis" <jfrancis@marbleglow.com> wrote:
It seems like this topic has come up before.....
Same job with 2k of exterior white cement terrazzo......
Keep this in mind...The terrazzo floor on this job cost the owner $300K. The contractors put acrylic sealer on top everywhere, even outside where it is exposed to the elements. It looked horrible. I still cant believe they would put acrylic outside. Anyways, I have to strip it all off, run a grit or two and densify. Should it be sealed? with an impregnator? My gut says no, but the client is concerned with potential staining on a white floor. I want the floor to breathe. Any topicals worth looking in to?
Thanks for your thoughts.
Jason

--

---
Powered by http://DiscussThis.com
Visit list archives, subscribe, unsubscribe or change your subscription preferences
Start a new conversation (thread)
---
Powered by http://DiscussThis.com
Visit list archives, subscribe, unsubscribe or change your subscription preferences
Start a new conversation (thread)