I agree this will continue to flake, if the customer is looking to add some shine you could use Richard James StoneLoc. You will need to remove ALL the sealer for this product to work.
John E Freitag
Director
The Stone & Tile School
Office 407-567-7652
Cell 407-615-0134
jfreitag@thestoneandtileschool.com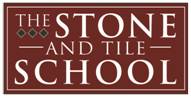 www.thestoneandtileschool.com
Fred Hueston [mailto:fhueston@gmail.com]
Sent: Sunday, July 01, 2012 9:54 AM
To: Restoration and Maintenance
Subject: RE: [sccpartners] cheap india slate outdoor floor
I agree with stuart..cheap slate is just cheap slate and it will flake and continue to flake regardless of what you do to it.
On Sun, Jul 1, 2012 at 1:46 AM, stuart rosen <mail@stoneshine.com> wrote:
Couldnt see the pictures-but cheap slate will flake. You could use a topical product and that would hold it together for a while.
Then it will be shinier and have a different look.
Consolidaters work on friable surfaces(ones that are gritty or dusting).
I would sell them some of the color enhancer and everytime a piece pops theycan darken the area to match the rest.
Flaking is natural. Somethings just cant be fixed.
On Sat, Jun 30, 2012 at 12:37 PM, <stephen@newlifemarblerestoration.com> wrote:
Maybe Drytreat 40SK consolidator for the long term?
---

No virus found in this message.
Checked by AVG - www.avg.com
Version: 2012.0.2180 / Virus Database: 2437/5101 - Release Date: 06/29/12
--
--

---
Powered by http://DiscussThis.com
Visit list archives, subscribe, unsubscribe or change your subscription preferences
Start a new conversation (thread)