Use an epoxy grout. Be sure you do a good clean up of any residue excess epoxy is not fun to remove once dried onto the stone.
John E Freitag
Director
The Stone & Tile School
Office 407-567-7652
Cell 407-615-0134
jfreitag@thestoneandtileschool.com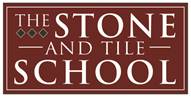 www.thestoneandtileschool.com
From: subewl@gmail.com [mailto:subewl@gmail.com] On Behalf Of Eric - DGG
Sent: Monday, July 09, 2012 9:15 AM
To: Restoration and Maintenance
Subject: [sccpartners] Wide grout lines
Rescuing a bad tile job for a contractor. Marble tile with quarter inch sanded grout lines. He's willing to pull out the existing grout, but the question is, what should go back in? Unsanded won't hold up that wide.
I forget the reason, not financial, but starting over is not an option.

Eric Lewis, Technical Mgr
DirtyGroutGuys.com
West Chester, PA 19380
---
Powered by http://DiscussThis.com
Visit list archives, subscribe, unsubscribe or change your subscription preferences
Start a new conversation (thread)