Freddie,
When I remove lippage I use the marble metal lippage tool 40 or 50 grit and then the 100 grit metal lippage tool then back to my 50 resins ,120 220 and so on.
I always use triple thick from Stonecare central, over the years I have found these diamond to give me the most sq ft from the pads. I do not prefer the rosette diamonds I find these diamond to break too easily.
As I always tell everyone you can try anything you like , but when the results don't come out as good then switch back to what gave you the results. Personally I use what I know will work and get me off the jiob . if I'm going to experiment I will do that in my training center and not on a job site
John E Freitag
Director
The Stone & Tile School
Office 407-567-7652
Cell 407-615-0134
jfreitag@thestoneandtileschool.com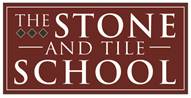 www.thestoneandtileschool.com
From: Freddie DeJesus [mailto:info@eliteflooringandrefinishing.com]
Sent: Saturday, July 14, 2012 12:43 PM
To: Restoration and Maintenance
Subject: [sccpartners] Which diamonds to use?
I will be working on a travertine floor that has lippage. Which metal from SCC would you recommend to remove the lippage that works the best? Please refer to the attachment.
Which pad would you recommend for honing from SCC that works the best? Please refer to the attachment.

--
---
Powered by http://DiscussThis.com
Visit list archives, subscribe, unsubscribe or change your subscription preferences
Start a new conversation (thread)