The diamond size is not that important whether it 3 inch or 4 inch , just buy a good diamond. In reality the cost per sq ft 3 inch or 4 inch does not make that big of difference. I per the 3 inch triple thik , this is what we use in or service business on every job. The diamond cost will not be more than 2 to 3 cents per sq ft.
I would be more concerned with the productivity of my technical than the cost of diamonds or any supply. You labor cost will range from 55 to 75 cents per sq ft and your total material cost should not be more than 18 to 22 cents per sq ft.
There is more to be gained by improving productivity.
John E Freitag
Director
The Stone & Tile School
Office 407-567-7652
Cell 407-615-0134
jfreitag@thestoneandtileschool.com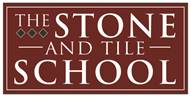 www.thestoneandtileschool.com
From: Fred Hueston [mailto:fhueston@gmail.com]
Sent: Sunday, July 15, 2012 7:14 AM
To: Restoration and Maintenance
Subject: RE: [sccpartners] 3" & 4" pads
one inch lol
On Sat, Jul 14, 2012 at 2:51 PM, Michael Marsoun <nulifesc@bigpond.com> wrote:
It would be more surface area which would require more down pressure. You can save money by getting the 4" then cut them in half and you need half as many and a 4" half is very close to a full 3".

Sent from my iPhone
--

---
Powered by http://DiscussThis.com
Visit list archives, subscribe, unsubscribe or change your subscription preferences
Start a new conversation (thread)