Eric,
Once the floor is cut continue with the same drive place the floor is flat you have no worry about any pictures framing .
John E Freitag
Director
The Stone & Tile School
Office 407-567-7652
Cell 407-615-0134
jfreitag@thestoneandtileschool.com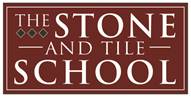 www.thestoneandtileschool.com
From: subewl@gmail.com [mailto:subewl@gmail.com] On Behalf Of Eric - DGG
Sent: Monday, July 16, 2012 7:19 PM
To: Restoration and Maintenance
Subject: [sccpartners] Cutting Lippage
When cutting lippage, at what point do you switch back to a floor pad from the solid pad driver? After the first cut; in our case the 40 metal? Or would you do the next 100 metal cut on the solid driver, switching back to a floor pad for the resin cuts?
My novice thinking is that you're done cutting after the initial 40 metal, and you want all the subsequent passes to conform to it using the flexibility of the floor pad.
---
Powered by http://DiscussThis.com
Visit list archives, subscribe, unsubscribe or change your subscription preferences
Start a new conversation (thread)