Adam ,
I agree with Fred and the process.
John E Freitag
Director
The Stone & Tile School
Office 407-567-7652
Cell 407-615-0134
jfreitag@thestoneandtileschool.com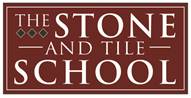 www.thestoneandtileschool.com
From: Fred Hueston [mailto:fhueston@gmail.com]
Sent: Monday, July 16, 2012 5:06 PM
To: Restoration and Maintenance
Subject: RE: [sccpartners] Quartzite stone
Adam
First if it a true quartzite it should not etch..Especially if it is honed.. So I would approach it this way.
1, Try polishing the etch out with a standard marble polishing powder
2, If this doesn't work than try starting with a 400 grit diamond and bring it up till you achieve the hone
3, If its true quartzite than treat it like granite
---
Powered by http://DiscussThis.com
Visit list archives, subscribe, unsubscribe or change your subscription preferences
Start a new conversation (thread)