CJ
Yes you need to strip the wax. When stripping the wax , I prefer to use a soft brush it last much longer than stripping pads and the waxes will not gum up the pad . the brush will coat anywhere from $150 top 200 depending upon where you purchase it. I would recommend using a 22 inch brush in the open areas. This gives you much better productivity.
John E Freitag
Director
The Stone & Tile School
Office 407-567-7652
Cell 407-615-0134
jfreitag@thestoneandtileschool.com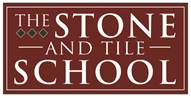 www.thestoneandtileschool.com
From: CJ Crow [mailto:cjcrow@stonemaintenanceinc.com]
Sent: Friday, August 31, 2012 12:17 PM
To: Stone and Tile PROS Technical Support
Subject: RE: [sccpartners] Large Terrazzo job
Thanks gentlemen!
In HIS grip
yes, I would use a chemical stripper to remove the wax. And yes have done lots of government work..Its a real pain and they will take the lowest bidder.

On Tue, Aug 28, 2012 at 3:41 PM, Stuart Young <santafefc@sbcglobal.net> wrote:

CJ,

We use a waterbased stripper to remove wax from stone, in conjunction with a stripping pad (black) on a floor machine. Unless you remove the wax first, honing will not be effective.

On Aug 28, 2012, at 1:46 PM, CJ Crow wrote:

When removing wax from a terrazzo floor, prior to honing and polishing, do you guys ever use a non-abrasive stripper or do you simply remove any existing wax by honing?

Reason for this question is I have been asked to use a non-abrasive stripper to remove wax prior to honing and polishing and I don't recall this being a suggested method in my training.

Also, have any of you guys successfully bid on a government job? I am working through one right now and access was limited to one short visit of job site and Im expected to go off their plans and pictures. If any of you have had to fight a battle similar to this and have advise I would appreciate it.

Thanks and I hope all is well and business is good for everyone!

C.J. Crow
Stone Maintenance Inc.
In HIS grip
Sent form my iPhone

--
Powered by http://DiscussThis.com
Visit list archives, subscribe, unsubscribe or change your subscription preferences:
http://www.discussthis.com/members/sccpartners@stoneandtilepros.com
Start a new conversation (thread): sccpartners@stoneandtilepros.com



---





--


---

Powered by http://DiscussThis.com
Visit list archives, subscribe, unsubscribe or change your subscription preferences
Start a new conversation (thread)
---
Powered by http://DiscussThis.com
Visit list archives, subscribe, unsubscribe or change your subscription preferences
Start a new conversation (thread)