Tony ,
If you want to increase your productivity if you are currently using a 17 inch floor machine then move up to a 22 inch pad driver and hone and polish with a 22 inch pad. This will increase your productivity by 30 %
This way you buy no equipment just buy bigger drive plate .
John E Freitag
Director
The Stone & Tile School
Office 407-567-7652
Cell 407-615-0134
jfreitag@thestoneandtileschool.com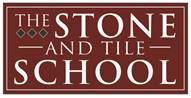 www.thestoneandtileschool.com
From: Tony Warney [mailto:tony@excelstoneandtilecare.com]
Sent: Tuesday, September 11, 2012 12:47 PM
To: Stone and Tile PROS Technical Support
Subject: [sccpartners] Honing
We are looking to speed up production of honing floors to better compete with the market here. Would a Samich, Klindex or Cimex machine help? Any input would be appreciated.
--
Excel Stone and Tile Care
---
Powered by http://DiscussThis.com
Visit list archives, subscribe, unsubscribe or change your subscription preferences
Start a new conversation (thread)