To everyone,
We are doing a restoration job for an entire apartment in Manhattan and they have a onyx vanity and sink in one of the bathroom which have become dull and needs some facelift .
They were originally polished, but across time and use they have lost their
sheen. I have no experience with onyx. Does it polish like marble? Is it
hard like granite? I haven't the slightest idea. Any experience out
there polishing this stone?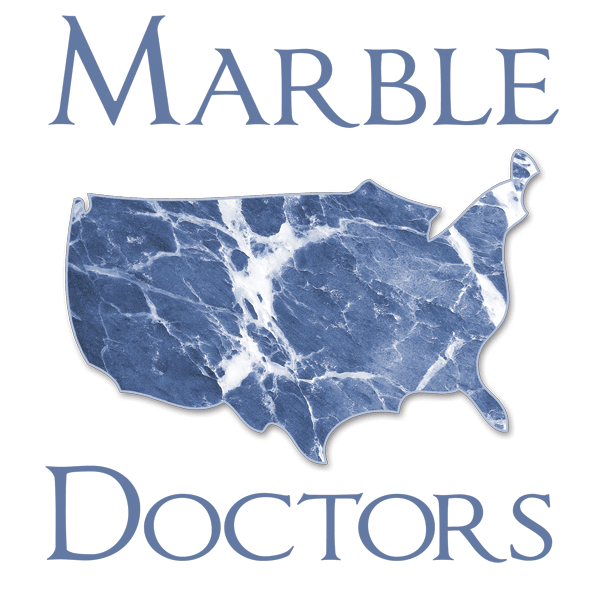 Installing, Repairing and Maintaining of Natural Stone and Other Man Made Solid Surfaces in Both Commercial and Residential Settings. Serving the Tristate since 1996'
Danbury CT - 06810

NY Office: 244 5th Avenue,Suite 2608 New York, NY 10001

(212)726-2518



DISCLAIMER:
------------------------------------------------
The contents of this e-mail and any attachment(s) are confidential and intended for the named recipient(s) only. It shall not attach any liability on the originator or Marble Doctors LLC. Any views or opinions presented in this email are solely those of the author and may not necessarily reflect the opinions of Marble Doctors LLC. Any form of reproduction, dissemination, copying, disclosure, modification, distribution and / or publication of this message without the prior written consent of the author of this e-mail is strictly prohibited. If you have received this email in error please delete it and notify the sender immediately. Before opening any mail and attachments please check them for viruses and defect.

-------- Original Message --------

Subject: RE: [sccpartners] Terrazzo

From: CJ Crow <

cjcrow@stonemaintenanceinc.com

>

Date: Thu, September 20, 2012 1:28 pm

To: "Stone and Tile PROS Technical Support"

<

sccpartners@stoneandtilepros.com

>

Cc: Stone and Tile PROS Technical Support

<

sccpartners@stoneandtilepros.com

>

John Jackson and Stuart, what Lavina machines do you use? Do you only use them for concrete and terrazzo or do you use them on other surfaces as well?




Thanks,

C.J. Crow

Stone Maintenance Inc.

In HIS grip

Sent form my iPhone

We have a Lavina as well-works great on terrazzo and concrete.

Need good 220 power to run it.

Of course with any machine there are always pros and cons but Lavina makes a nice machine.

I don't use it on marble jobs very often-It isn't rigid enough

It has flexible heads which follow the contour of terrazzos and concrete floors.

We like swing machines for marble jobs



On Wed, Sep 19, 2012 at 8:30 PM, john jackson

<kcstoneguy@yahoo.com>

wrote:

my Lavina goes up to 1400 rpm..we hone at 400 rpm, then raise it to 800 rpm once we start polishing..800 grit and above we crank it, all done wet..We are doing mostly commercial so dont have to tape. If there is a chance of damage, we hold a thin sheet of plexi glass to prevent any splashing..the lavina doesnt splash really anyway, unless the floor is uneven. i used the 20 in lavina.







---

--

---

---