Roger,
It appears that this is an application that could first be scraped with a razor tool then if all the materials are not removed then try remove it chemically.
John E Freitag
Director
The Stone & Tile School
Office 407-567-7652
Cell 407-615-0134
jfreitag@thestoneandtileschool.com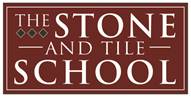 www.thestoneandtileschool.com
From: Roger Konarski [mailto:qm144@yahoo.com]
Sent: Sunday, September 23, 2012 10:48 AM
To: Stone and Tile PROS Technical Support
Subject: [sccpartners] Removing tar
I have been asked to remove the rubberized sheeting on some outdoor honed granite. Please see attached pictures. Would appreciate any suggestions on how to remove what looks like tar and roofing material.
---
Powered by http://DiscussThis.com
Visit list archives, subscribe, unsubscribe or change your subscription preferences
Start a new conversation (thread)