Adam,
I would seal with Stone care Central Solvent based sealer , this sealer repels water and oils
John E Freitag
Director
The Stone & Tile School
Office 407-567-7652
Cell 407-615-0134
jfreitag@thestoneandtileschool.com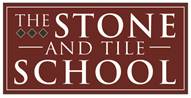 www.thestoneandtileschool.com
From: Adam [mailto:info@restoreyourtiles.com]
Sent: Friday, February 01, 2013 3:15 PM
To: Stone and Tile PROS Technical Support
Subject: RE: [sccpartners] Silox-Seal (Silane/Siloxane) sealer
Dr Fred, would you use this sealer as a protection inside home or use regular impregnating sealer?
The floor is a unfilled jerusalem limestone, honed finish, about 3000 sq fr. I offered to seal with stone tech, heavy duty sealer.

Adam Bartos
BiO Tile & Grout Restoration
Silicone base impregnators are good for water repellentcy but not Oil.

On Thu, Jan 31, 2013 at 9:52 PM, Mike Marsoun <nulifesc@bigpond.com> wrote:

Common stone sealer. Most are either that or Fluorocarbons.

Sent from my iPhone





--


---

Powered by http://DiscussThis.com
Visit list archives, subscribe, unsubscribe or change your subscription preferences
Start a new conversation (thread)
---
Powered by http://DiscussThis.com
Visit list archives, subscribe, unsubscribe or change your subscription preferences
Start a new conversation (thread)