Jasco is going to be the best stripper to remove the epoxy. Be careful using this product. If you are in a closed area I recommend wearing a respirator. Avoid contact with your skin, ventilate the area.
Are you sure you want to do this JOB ??
The sealer has a high risk of failure. If any moisture get under the sealer then it will start to come off and turn white. High risk job , n=make sure you get paid well for this work.
John E Freitag
Director
The Stone & Tile School
Office 407-567-7652
Cell 407-615-0134
jfreitag@thestoneandtileschool.com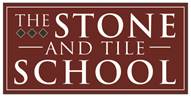 www.thestoneandtileschool.com
From: paul maclin [mailto:paul@techstone.com]
Sent: Tuesday, April 16, 2013 2:50 PM
To: Stone and Tile PROS Technical Support
Subject: RE: [sccpartners] Mexican tile
John,
What will remove epoxy finishes? Jasco im assuming
Also I have a client asking me to apply an epoxy sealer in her shower.Any recommendations on a user friendly epoxy sealer or any topical sealer ? I tried talking her out of it but she wants it done any ways. I had her sign a release of liability form.
---
Powered by http://DiscussThis.com
Visit list archives, subscribe, unsubscribe or change your subscription preferences
Start a new conversation (thread)