The polishing compound is 5x in a paste.  I find it to be a pain to mix. This product needs to be mixed before you use it, The product separate. But if you don't mind the mixing then it work well.
I prefer the 5x powder.
John E Freitag
Director
The Stone & Tile School
Office 407-567-7652
Cell 407-615-0134
jfreitag@thestoneandtileschool.com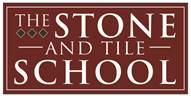 From: Freddie DeJesus [mailto:info@eliteflooringandrefinishing.com]
Sent: Thursday, April 18, 2013 7:12 PM
To: Stone and Tile PROS Technical Support
Subject: RE: [sccpartners] Marble polishing compound???
Thank you Ken.
On Apr 18, 2013 5:43 PM, "propartner ken" <propartner@marbleperfect.com> wrote:
MPC IS A POLISHING PASTE MORE STABLE THAN 5X
IT IS EASY TO WORK WITH, AND LESS CHANCE OF ETCHING ACCIDENTS.
WE GET GREAT RESULTS WITH IT AND IT BUILDS MY NEW TECHNICIANS CONFIDENCE QUICKLY
KEN DE MELIS
MARBLE PERFECT
On Tue, Apr 16, 2013 at 4:29 PM, Freddie DeJesus <info@eliteflooringandrefinishing.com> wrote:
Are they both the same product?
Yes

 The Stoncare central Pro is 5X

 

 

John E Freitag

Director

The Stone & Tile School

Office 407-567-7652

Cell 407-615-0134

jfreitag@thestoneandtileschool.com

 

 

 

 

From: Freddie DeJesus [mailto:info@eliteflooringandrefinishing.com]
Sent: Tuesday, April 16, 2013 9:44 AM
To: Stone and Tile PROS Technical Support
Subject: [sccpartners] Marble polishing compound???

 

The marble polishing compound that is sold on SSCPro. Do you have to treat it like the 5X or do you just buff on?
--

---

Powered by http://DiscussThis.com
Visit list archives, subscribe, unsubscribe or change your subscription preferences
Start a new conversation (thread)

---

Powered by http://DiscussThis.com
Visit list archives, subscribe, unsubscribe or change your subscription preferences
Start a new conversation (thread)
---
Powered by http://DiscussThis.com
Visit list archives, subscribe, unsubscribe or change your subscription preferences
Start a new conversation (thread)
---
Powered by http://DiscussThis.com
Visit list archives, subscribe, unsubscribe or change your subscription preferences
Start a new conversation (thread)