Roger,
I agree with Fred there no way to lighten. Replace with a lighter stone. Maybe Bianco Thassos would work
John E Freitag
Director
The Stone & Tile School
Office 407-567-7652
Cell 407-615-0134
jfreitag@thestoneandtileschool.com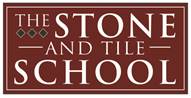 www.thestoneandtileschool.com
From: Fred Hueston [mailto:fhueston@gmail.com]
Sent: Monday, July 01, 2013 4:15 PM
To: Stone and Tile PROS Technical Support
Subject: RE: [sccpartners] Lighten Honed White Carrea Back Splash
Roger
that looks like the natural color of the stone and unfortunately I don't think there is any way to lighten it.
--


---
Powered by http://DiscussThis.com
Visit list archives, subscribe, unsubscribe or change your subscription preferences
Start a new conversation (thread)