Stripping I never no fun,
Trying to strip and hone at the same time is not the best idea. First the stripper going to attack the glue on that hold on the Velcro on the diamonds. Second the grout lines are never going to totally be stripped. The diamond are going to want to hydroplane over the floor and some spots are going to cut off and other are not.
Then the stripper never dwell long enough to really clean the pores of the stone and after you hone the stone and go to polish the stone gats a blotchy look, why the stone still has some waxes in it.
When stripping first get an aggressive black stripping pad, run over the floor dry, this break the bond and open the way so the stripper can get into the wax easier and start to work
Use hot water , the hotter the better. Mix the stripper as instructed,  that means you measure it you don't guess at the mixture ratios, then mop on the floor a nice heavy application and allow the stripper to work.  That means allow the stripper to set for a minimum of 5 to 10 minutes. Then start to strip the floor using a stripping pad , brush or whatever you decide you like the best. Once you strip the floor, check it with a razor blade to see if the wax if all off, in most cases it will require and additional stripping.  
Mix up another batch of hot stripper and repeat the process. Once this is done now you have a floor that I stripped .
Face it there are some things in life you just cannot rush and get the desire results.
John E Freitag
Director
The Stone & Tile School
Office 407-567-7652
Cell 407-615-0134
jfreitag@thestoneandtileschool.com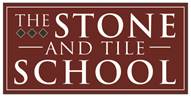 www.thestoneandtileschool.com
From: Bella [mailto:bellastonecare@gmail.com]
Sent: Tuesday, July 23, 2013 4:25 PM
To: Stone and Tile PROS Technical Support
Cc: Stone and Tile PROS Technical Support
Subject: RE: [sccpartners] stripping and honing simultaneously)
The lowest grit was 120... I think. We do a lot of trav strips and most of the time the klindex brushes will work the best. I have to follow up with a 220g resin bond diamond to get the clarity back though. Those brushes can change the texture pretty quick.
Yeah we use it on thick multiple coated.floors that can be a pia.
Stripping is never fun no matter how its done.
The faster the better.
Have you ever used 80 grit honing powder?

On Jul 23, 2013 2:48 PM, "Bella" <bellastonecare@gmail.com> wrote:

I use it to warm up the water when the house water heater can't keep up. I've poured it in the machine tank it does really well but only after a 15min dwell time.

Never tried the plastic idea. Ill give that a shot next time.

Does it work on slate and flagstone strips?

Sent from my iPhone

Turkey fryer...
You can cook the steipper by laying it down and then covering with plastic.
Can come back hours later or next day.
Lift plastic and strip.
Works great.

On Jul 23, 2013 1:35 PM, "Baird Standish" <bairdstandish@gmail.com> wrote:

I like the turkey fryer idea I could then serve lunch to my guys :)

PLEASE NOTE THAT WE HAVE BEEN ABLE TO SECURE OUR OLD PHONE NUMBERS TO REPLACE THE TEMPORARY ONES THAT WE HAD AFTER OUR MOVE. THE NUMBERS TO USE ARE LISTED BELOW.

________________________________________

Facility Specialists, LLC

15 West Highland Ave. Suite E

I do the same as stu with the honing powder. Another process would be to use the 120 to 220grit brushes on a lighter swing machine. 5 or 6 of the klindex brushes are what I use. Hot water is also a big help. The bucket heaters or even a turkey fryer on some of the nasty strips. Re wet with a sprayer.

Sent from my iPhone

Yeah it eats the glue on the diamond pads.
The diamonds hydroplane on the coating slop anyway.
Use 150 grit or lower honing powder with your favorite fiber pad.
Mop on the stripper toss in the honing powder place mahine with pad on top of the powder and strip.
Wear anti slip booties.
Let us know what you think.
Hot water works best.

On Jul 23, 2013 8:41 AM, "Stuart Young" <santafefc@sbcglobal.net> wrote:

A lot of the floors we look at have wax on them. Heretofore, We have always stripped them first with with black stripping pads and water based stripper, and then we proceed to use the diamond encrusted pads. Does anyone have experience with putting diluted stripper in the water tank of a swing machine, and dropping that into to the pad to 1.) lubricate the honing process and 2.) strip at the same time. We would do this at the 400 grit level of honing.

Santa Fe Floor Care

On Jul 22, 2013, at 1:41 PM, Dayron wrote:





Where can we get this epoxy

There are several reactions that can cause this to happen

this is why I would prefer epoxy over polyester

On Mon, Jul 22, 2013 at 1:54 PM, Roger Konarski <qm144@yahoo.com> wrote:

My guess to much hardner.

Sent from my iPhone


On Jul 22, 2013, at 10:26 AM, Perfect Marble 2 <dayron.padilla13@gmail.com> wrote:

> A guy from NY came to patch this Siberian panda stone it's a gray stone translucent the guy did a great job color was to the T. this was done on Saturday and today it's all brown. What can cause this
>
>

> <image.jpeg>
>
> Sent by iPhone
> Dayron Padilla
> Perfect Marble
>
>
> --
> Powered by http://DiscussThis.com
> Visit list archives, subscribe, unsubscribe or change your subscription preferences:
> http://www.discussthis.com/members/sccpartners@stoneandtilepros.com
> Start a new conversation (thread): sccpartners@stoneandtilepros.com
>

--
Powered by http://DiscussThis.com
Visit list archives, subscribe, unsubscribe or change your subscription preferences:
http://www.discussthis.com/members/sccpartners@stoneandtilepros.com
Start a new conversation (thread): sccpartners@stoneandtilepros.com








--


---

Powered by http://DiscussThis.com
Visit list archives, subscribe, unsubscribe or change your subscription preferences
Start a new conversation (thread)

---

Powered by http://DiscussThis.com
Visit list archives, subscribe, unsubscribe or change your subscription preferences
Start a new conversation (thread)

---

Powered by http://DiscussThis.com
Visit list archives, subscribe, unsubscribe or change your subscription preferences
Start a new conversation (thread)

---

Powered by http://DiscussThis.com
Visit list archives, subscribe, unsubscribe or change your subscription preferences
Start a new conversation (thread)

---

Powered by http://DiscussThis.com
Visit list archives, subscribe, unsubscribe or change your subscription preferences
Start a new conversation (thread)

---

Powered by http://DiscussThis.com
Visit list archives, subscribe, unsubscribe or change your subscription preferences
Start a new conversation (thread)

---

Powered by http://DiscussThis.com
Visit list archives, subscribe, unsubscribe or change your subscription preferences
Start a new conversation (thread)

---

Powered by http://DiscussThis.com
Visit list archives, subscribe, unsubscribe or change your subscription preferences
Start a new conversation (thread)

---

Powered by http://DiscussThis.com
Visit list archives, subscribe, unsubscribe or change your subscription preferences
Start a new conversation (thread)
---
Powered by http://DiscussThis.com
Visit list archives, subscribe, unsubscribe or change your subscription preferences
Start a new conversation (thread)