I would never try to grind porcelain tiles now, however in the next 30 day from now I may have an different answer. As I test the new Cheetah pads there has been comments that porcelain can be honed and polished. I will be testing in the future.
But until the testing is done I would not attempt to use diamond on the porcelain.
Sometime it's ok to tell the customer it cannot be fixed.
To hone the job is a high risk job.
John E Freitag
Director
The Stone & Tile School
Office 407-567-7652
Cell 407-615-0134
jfreitag@thestoneandtileschool.com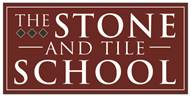 www.thestoneandtileschool.com
From: rosen.stuart@gmail.com [mailto:rosen.stuart@gmail.com] On Behalf Of stuart rosen
Sent: Saturday, August 24, 2013 12:21 AM
To: Stone and Tile PROS Technical Support
Subject: RE: [sccpartners] Scarred porcelain tile repair
You can grind the porcelain then refinish.
I have never done it and probably wouldnt.
Porcelain is very hard on the diamonds and takes a long time to cut.
I have heard it is nightmarish.
I dont think you could fill the grooves.
---
Powered by http://DiscussThis.com
Visit list archives, subscribe, unsubscribe or change your subscription preferences
Start a new conversation (thread)