Are you sure this was not a dyed stone? If the countertop had been dyed the color was removed. Tenax make dyes that work well for putting color back into the stone.
If there were not dyes then hone up to 3000 grit then use dark granite powder and crystallizer and then polish.
John E Freitag
Director
The Stone & Tile School
Office 407-567-7652
Cell 407-615-0134
jfreitag@thestoneandtileschool.com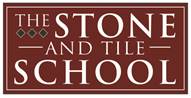 www.thestoneandtileschool.com
From: Randy Frye [mailto:rfrye@comcast.net]
Sent: Sunday, September 08, 2013 11:33 AM
To: Stone and Tile PROS Technical Support
Subject: RE: [sccpartners] Adding Black Back
More info: Small black counter top. Recently restored by another company, lost some color during the restore.
---
Powered by http://DiscussThis.com
Visit list archives, subscribe, unsubscribe or change your subscription preferences
Start a new conversation (thread)