You should be able to go in and use a honing powder 400 grit to take off the shine. If the floor still has too much shine then use a 250 grit powder.
Make sure your customer understands that this floor will get dirty fast. The pores in the stone is now opened and will require cleanings from time to time.
Make sure the floor is sealed with an Impregnating / Penetrating sealer. If the floor is not sealed it could stain.
John E Freitag
Director
The Stone & Tile School
Office 407-567-7652
Cell 407-615-0134
jfreitag@thestoneandtileschool.com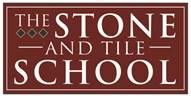 www.thestoneandtileschool.com
From: Baird Standish [mailto:bairdstandish@gmail.com]
Sent: Tuesday, October 01, 2013 11:22 AM
To: Stone and Tile PROS Technical Support
Subject: [sccpartners] Flat Surface look
Hi. I have a client who has asked if we would remove the gloss from an office lobby floor, leaving the floor with a completely non glossy flat honed finish. It is a Tennessee marble. We actually did work on a floor in this building a year ago and rendered a low gloss sheen, which came out very well. We cut the floor with diamonds from 50 up to 200 and then used a combination of 5x and honing powder. In this case I would probably do the same thing and go with just a low grit honing powder. I also believe this floor was crystallized. Was wondering if anyone else has had a request like this and has a good approach (what diamonds to finish with, what grit honing powder etc.?) Thanks so much.
B


________________________________________
From the desk of
Baird Standish
Managing Partner
Facility Specialists, LLC
15 West Highland Ave.
Suite E
Philadelphia, PA 19118
Phone: 215-732-7505
Fax: 215-546-9160
www.facspecs.com
GH
---
Powered by http://DiscussThis.com
Visit list archives, subscribe, unsubscribe or change your subscription preferences
Start a new conversation (thread)