I use the Grout Perfect products and use Grout Perfect when I train. I have found that the Grout Perfect cover well , easy to apply and the cleanup is easy. Follow the process that Grout perfect recommends and the results will speak for themselves.
I use other and have talk with other that have used other product and there has been some issues with other  products.  I won't go into the detail not really worth it to.
John E Freitag
Director
The Stone & Tile School
Office 407-567-7652
Cell 407-615-0134
jfreitag@thestoneandtileschool.com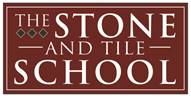 www.thestoneandtileschool.com
From: J. Palacio [mailto:flooramor@aim.com]
Sent: Wednesday, October 09, 2013 3:56 PM
To: Stone and Tile PROS Technical Support
Subject: RE: [sccpartners] Color Sealing
Grout perfect is what Freitag recommends.
---
Powered by http://DiscussThis.com
Visit list archives, subscribe, unsubscribe or change your subscription preferences
Start a new conversation (thread)