If you apply an Impregnating sealer be careful, there is little to no absorption to porcelain tiles and if the sealer sits on the surface it will actually attack and hold the dirt.
John E Freitag
Director
The Stone & Tile School
Office 407-567-7652
Cell 407-615-0134
jfreitag@thestoneandtileschool.com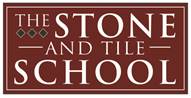 www.thestoneandtileschool.com
From: Freddie DeJesus [mailto:info@eliteflooringandrefinishing.com]
Sent: Wednesday, October 30, 2013 10:59 AM
To: Stone and Tile PROS Technical Support
Subject: RE: [sccpartners] porcelain tile
On all of my porcelain install jobs I seal the porcelain before I grout. I seal with and Impregnating sealer. I think if you do a deep clean and then let dry and seal with a impregnating sealer it will help alot.
On Oct 30, 2013 8:46 AM, "john jackson" <kcstoneguy@yahoo.com> wrote:
porcelain floors have been a problem for the past 5 years or so, just go a call today from a upset tile setter where the grout had stained the tile..mostly it seems to be honed porcelain..they absorb stains really bad too...
Thanks all.

On 10/29/2013 2:45 PM, Baird Standish wrote:
> You could try Aldon tile cover which is a very thin polymeric sealer with no real gloss. We have been using it in a locker room in an industrial plant. The floor attracts all kinds of unappetizing debris and it does a creditable job. Have used it other situations that appear similar to yours.
> B
>
>
> ________________________________________
> From the desk of
> Baird Standish
> Managing Partner
> Facility Specialists, LLC
> 15 West Highland Ave. Suite E
> Philadelphia, PA 19118
> Phone: 215-732-7505
> Fax: 215-546-9160
> www.facspecs.com
>
>> On Oct 29, 2013, at 7:37 PM, Stephen Webb <stephen@newlifemarblerestoration.com> wrote:
>>
>> Its new, I did a post construction clean and it gets dirty really quick cause the texture grabs everything.
>>
>>
>>
>>> On 10/29/2013 10:31 AM, John Freitag wrote:
>>> Stephen,
>>>
>>> How old is this floor ? how is it currently be maintained and with what type
>>> of cleaner?
>>> This floor may need a deep clean using a good alkaline based cleaner
>>> scrubbed with a floor machine and soft brush and vac up and then cleaned
>>> with neutral cleaner vac up and that might just do it.
>>>
>>>
>>> John E Freitag
>>> Director
>>> The Stone & Tile School
>>> Office 407-567-7652
>>> Cell 407-615-0134
>>> jfreitag@thestoneandtileschool.com
>>>
>>>
>>>
>>> www.thestoneandtileschool.com
>>>
>>>
>>>
>>> -----Original Message-----
>>> From: Stephen Webb [mailto:stephen@newlifemarblerestoration.com]
>>> Sent: Tuesday, October 29, 2013 3:15 PM
>>> To: Stone and Tile PROS Technical Support
>>> Subject: [sccpartners] porcelain tile
>>>
>>> Customer has a finely textured porcelain tile that shows every smudge,
>>> footprint, etc. : having difficulty keeping it clean. Is there anything that
>>> can be done to make it easier to maintain? Thanks , Stephen
>>>
>>> --
>>> Powered by http://discussthis.com/
>>> Visit list archives, subscribe, unsubscribe or change your subscription
>>> preferences:
>>> http://www.discussthis.com/members/sccpartners@stoneandtilepros.com
>>> Start a new conversation (thread): sccpartners@stoneandtilepros.com
>>
>> --
>> Powered by http://discussthis.com/
>> Visit list archives, subscribe, unsubscribe or change your subscription preferences:
>> http://www.discussthis.com/members/sccpartners@stoneandtilepros.com
>> Start a new conversation (thread): sccpartners@stoneandtilepros.com
>>
>>
>>


--
Powered by http://discussthis.com/
Visit list archives, subscribe, unsubscribe or change your subscription preferences:
http://www.discussthis.com/members/sccpartners@stoneandtilepros.com
Start a new conversation (thread): sccpartners@stoneandtilepros.com



---
Powered by http://DiscussThis.com
Visit list archives, subscribe, unsubscribe or change your subscription preferences
Start a new conversation (thread)
---
Powered by http://DiscussThis.com
Visit list archives, subscribe, unsubscribe or change your subscription preferences
Start a new conversation (thread)