Actually our temperatures got down to 30 plus wind chill, that cold for us. But I am glad I'm not up north.
John
From: Pat Staples [mailto:cpstaples@msn.com]
Sent: Wednesday, January 08, 2014 10:15 AM
To: Stone and Tile PROS Technical Support
Subject: RE: [sccpartners] freezing temperatures.
Thanks for the thought but I know you were smiling when you wrote this, LOL

Thank you
Carl Staples
Classic Marble & Stone Restoration
www.Marblerestore.com
610-356-4100


---
From: jfreitag@thestoneandtileschool.com
To: sccpartners@stoneandtilepros.com
Subject: [sccpartners] freezing temperatures.
Date: Mon, 6 Jan 2014 13:53:50 -0500
To all of you that do not normally see freezing temperature, keep in mind some of your polished, sealer and other water based chemicals could freeze.
Take necessary steps to protect these chemicals from freezing.
John E Freitag
Director
The Stone & Tile School
Office 407-567-7652
Cell 407-615-0134
jfreitag@thestoneandtileschool.com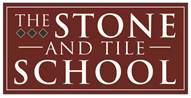 ---
Powered by http://DiscussThis.com
Visit list archives, subscribe, unsubscribe or change your subscription preferences
Start a new conversation (thread)
---
Powered by http://DiscussThis.com
Visit list archives, subscribe, unsubscribe or change your subscription preferences
Start a new conversation (thread)