Hector,
What are you looking for a machine to do? Concrete, marble ,terrazzo granite, lippage removal
Depending upon the job , size of job and the type of work you plan on doing would have an influence on the machine to use.
John E Freitag
Director
The Stone & Tile School
Office 407-567-7652
Cell 407-615-0134
jfreitag@thestoneandtileschool.com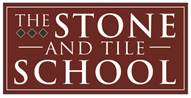 www.thestoneandtileschool.com
From: rosen.stuart@gmail.com [mailto:rosen.stuart@gmail.com] On Behalf Of stuart rosen
Sent: Tuesday, January 14, 2014 9:49 AM
To: Stone and Tile PROS Technical Support
Subject: RE: [sccpartners] any one used the lavina 20 N-S 7.5 hp
I like Lavina-We have a 20 inch model-works great lots of tooling available.
We have a love/ hate relationship with Klindex/Samich.
The Mito 580 VS(300-1300) is a 7hp 21 inch beast that will work on concrete ,marble, terrazzo.
It weighs about 365 lbs without weights.
There are many machines out there-lots to compare.
On Tue, Jan 14, 2014 at 7:02 AM, Ron Moore <rmoore@americanstonecare.com> wrote:
Hector,
I run 3 of the Lavina 25's from 2006-2007 model year. They are still great machines. With the right care, changing the occasional belt, these machines have been a great investment for me. They have paid for themselves several times over.
Ron



--
---
Powered by http://DiscussThis.com
Visit list archives, subscribe, unsubscribe or change your subscription preferences
Start a new conversation (thread)