I really like my Klindex (samich) Hercules. 4 hp and variable speed which is nice, and reversible. 160kg.
From: john jackson [mailto:kcstoneguy@yahoo.com]
Sent: Wednesday, 15 January 2014 5:40 AM
To: Stone and Tile PROS Technical Support
Subject: RE: [sccpartners] any one used the lavina 20 N-S 7.5 hp
been running Lavinas for over 8 years...they have a 4 hp and a 7.5, , go with the 7.5 ..the thing with Lavina is they are passive driven, not super grinders..it all depends what your re trying to do. they are really good easy to use polishers..but not what you want for exposed aggregate grinding. pretty low maintenance..i would recommend the 25 inch one, its the one you can make money with. I just sold my 20 inch one that had 4 hp, it had become absolete, they changed all the diamonds to quick change so I couldn't get replacement diamonds with out spending way too much money
What are you looking for a machine to do? Concrete, marble ,terrazzo granite, lippage removal
Depending upon the job , size of job and the type of work you plan on doing would have an influence on the machine to use.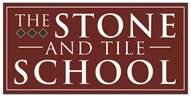 I like Lavina-We have a 20 inch model-works great lots of tooling available.
We have a love/ hate relationship with Klindex/Samich.
The Mito 580 VS(300-1300) is a 7hp 21 inch beast that will work on concrete ,marble, terrazzo.
It weighs about 365 lbs without weights.
There are many machines out there-lots to compare.
I run 3 of the Lavina 25's from 2006-2007 model year. They are still great machines. With the right care, changing the occasional belt, these machines have been a great investment for me. They have paid for themselves several times over.
Looking the pros and cons of this unit or other grinder with a 7.5 to 10 ph motors .
Any who is going to the show in Vegas next week.?
---
Powered by http://DiscussThis.com
Visit list archives, subscribe, unsubscribe or change your subscription preferences
Start a new conversation (thread)
---
No virus found in this message.
Checked by AVG - www.avg.com
Version: 2013.0.3462 / Virus Database: 3658/6987 - Release Date: 01/08/14
No virus found in this message.
Checked by AVG - www.avg.com
Version: 2013.0.3462 / Virus Database: 3658/7000 - Release Date: 01/13/14