To all partners.
I will be doing a 2 day training on the use of the cheetah pads and the Cheetah Pucks.
The training will be 2 day February 6 &7
I will take 4 students and 2 spaces are left. The coat of the class is $795. This is a partner price the class will go to non partners at $995
This is the first class, I will be offering additional classes probably every month.
Anyone wanting to register call Pam at 407-567-7651 or cell 407-615-0002
Pam and I will be out of the country Thursday Jan. 23 – Monday Jan. 27 to register call Pam on Tuesday Jan. 28th
John E Freitag
Director
The Stone & Tile School
Office 407-567-7652
Cell 407-615-0134
jfreitag@thestoneandtileschool.com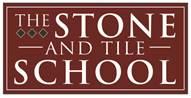 www.thestoneandtileschool.com